How does the Cobalt tracing due diligence process work?
Through platform technology and human-to-human supplier engagement, the cobalt used in your products is traced to the smelter of origin. Collected smelter data is verified against our internal database as well as various publicly available data sources. Red flags are raised where missing or inconsistent data is identified. As a result, you'll be able to do a deep dive into your suppliers' responses and pinpoint areas of risk in your supply chain that lead to unethically sourced cobalt.
What's covered in the demonstration?
Learn about industry best practices for tracing cobalt and other minerals of high concern.

See how real time supplier engagement metrics and document validation lead to cobalt smelters of origin.

See how to analyze cobalt smelter data and monitor risk.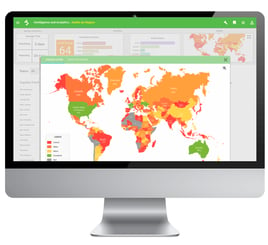 Visualize cobalt sourcing data